Customer Satisfaction Guaranteed

 Premium Quality Materials
---
Protect yourself from the cold weather without compromising style and functionality wearing this Harbour Sweater. It's an expertly handcrafted piece that gives maximum comfort and thermal protection around the neck and body to keep you warm for a long periods of time.  The sweater is designed with rescue tracker operators , hunters in mind, and for others who need this as an essential for outdoor trips and activities.
Wool content: 100%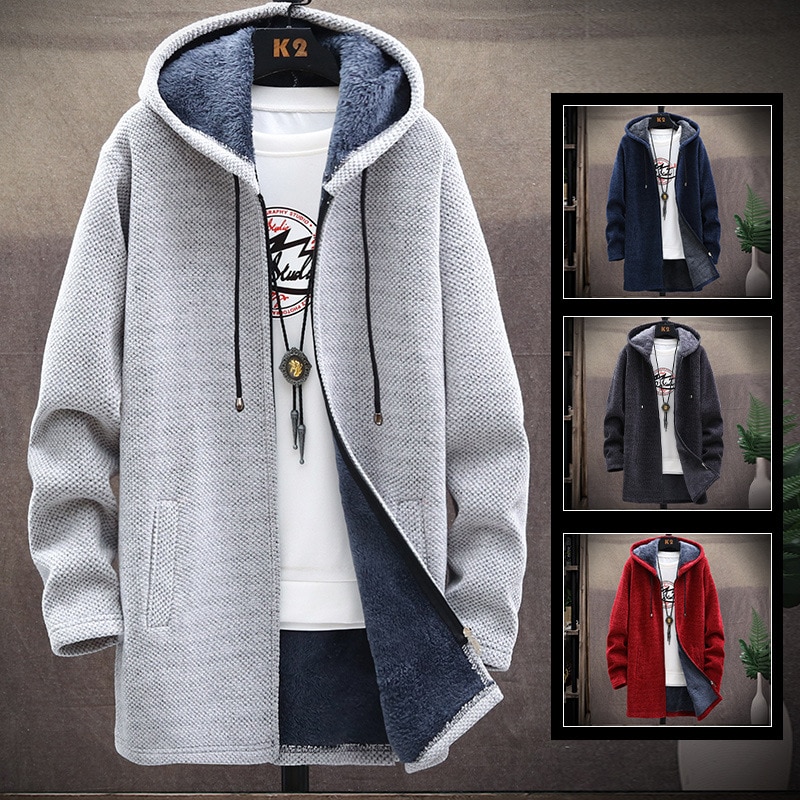 Perfect protective layer during spring, autumn, and winter seasons
Classic, stylish, and highly functional outerwear for outdoor workers or adventurers
Made with premium cotton and polyester materialsThe sizes are brand specific, we highly suggest that you measure yourself accordingly and refer to the size chart provided.
SHIPPING
Standard shipping usually takes 7-15 business days (except weekends). If your order is not delivered within the estimated delivery time, please contact our friendly customer service.

Need to upgrade your jacket fits?




This dapper knitted sweater exudes elegance and class for fine gentlemen like you. Featuring high quality sweater fleece and flatlock stitching, our sweater coat provides optimal warmth without compromising your comfort. Made with sweat-wicking technology fabric and an easy-open zipper for layering or full close depending on your mood.