360° Rotatable Adjustable Cleaning Mop
Make Cleaning Simpler The cleaning tray has the most up-to-date triangular design, and a 360° rotating mop head lets you remove tough dust from the window, wall, and ceiling corners and dead corners without leaving any behind.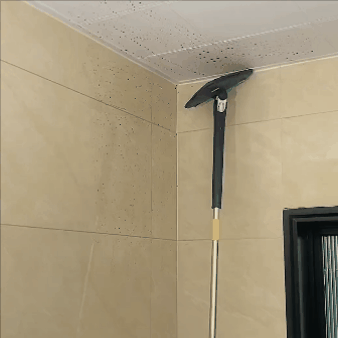 Extra-long 1.3-meter pole with the message "Say no to danger" can enable you more easily remove dust from hard-to-reach areas.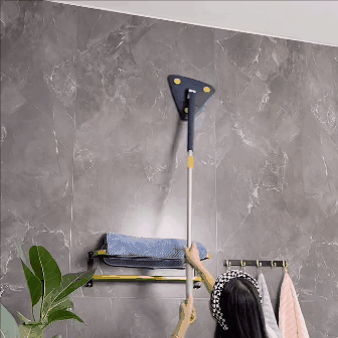 The mop is made of premium material, including thicker and encrypted microfiber mop cloth that can securely lock in dust and fast absorb water within 5 seconds.
Protect your hands with a design that mimics hand washing and cleaning, a built-in push-pull automated water squeezing feature, and more.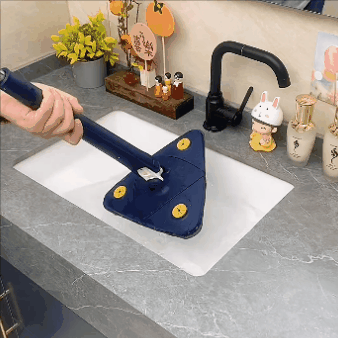 Specification
Size:130*27cm/51.18*10.62inch
Material:PP/ Reinforced stainless steel
Mop Wipe Material:Microfiber
Color:Blue/ White
Product weight:700g
Package includes:
Triangle mop set (including 2 pieces of cloth)