The Smartwatch of the 

Future!


As Featured On

Upgrade to the Restro™ – All-in-1 Smartwatch
Restro™ is a 24/7 fitness tracker that monitors heart rate, sleep quality, and records steps with calories burned. It is great for monitoring fitness progression!
Plus, with message notifications, Restro™ can respond to calls and texts when your phone isn't in your hand, making life so much easier!
It also works with Apple, Android, and Windows Devices.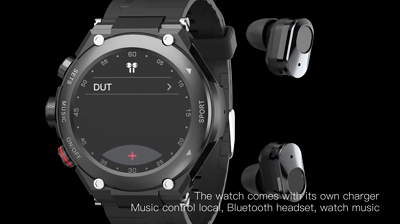 Functions:
Phone Search
Message Alert
Call Log
Calculator
Time Display
Stopwatch
Countdown Timer
Alarm Setting
Monitoring: step count, sleep, blood oxygen, blood pressure, heart rate, and body temperature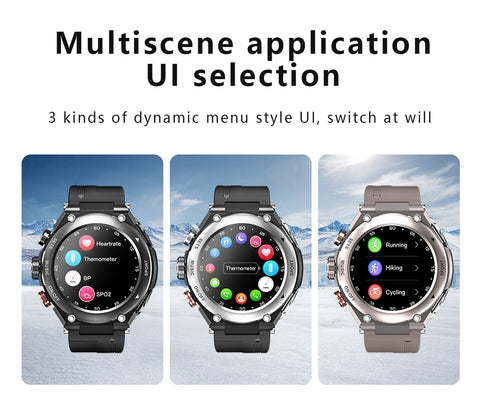 Waterproof ☔️
IP67 Rated waterproof watch, you don't have to worry about getting into the water during daily use. You can enjoy exercise without worrying about sweat or water damage.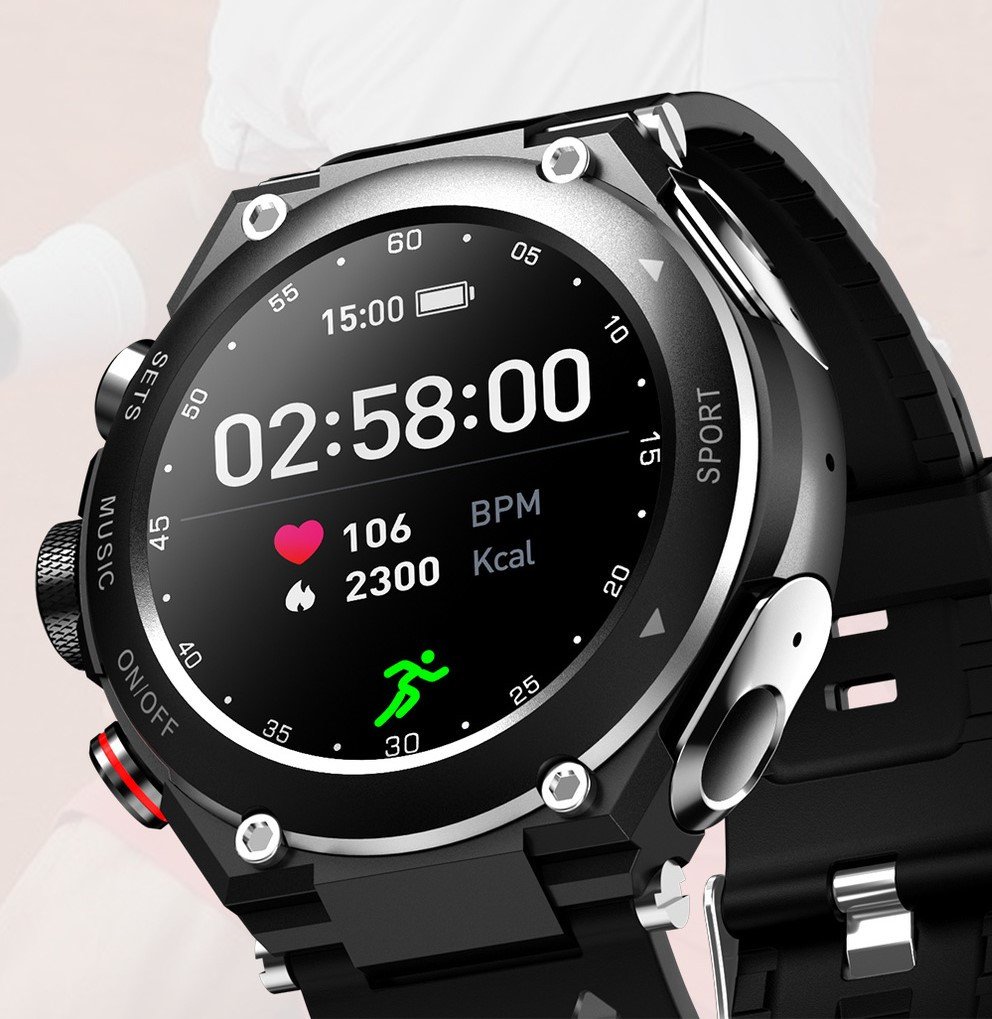 Voice Assistant Ready 📲
When connected to the phone's Bluetooth, the voice assistant can be activated to play music and make calls. (Siri Enabled)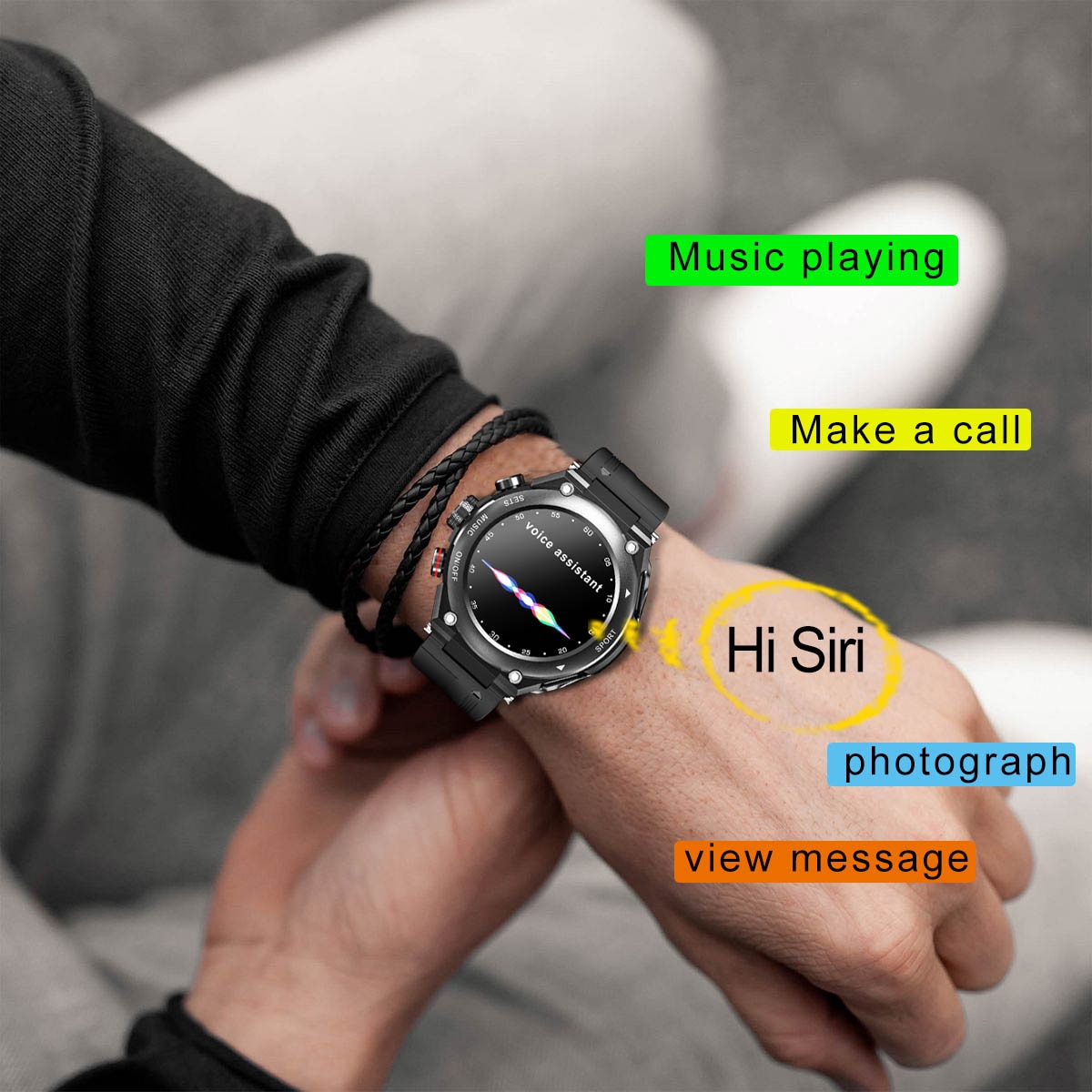 Long Duration Battery 🔋
Excellent battery life for your daily use. After a full charge, it can be used for 7 days of normal use or up to 25 days in standby mode. 
450-mAh large capacity battery, use our patented Ultra-low power intelligent chip, recharge 2 hours.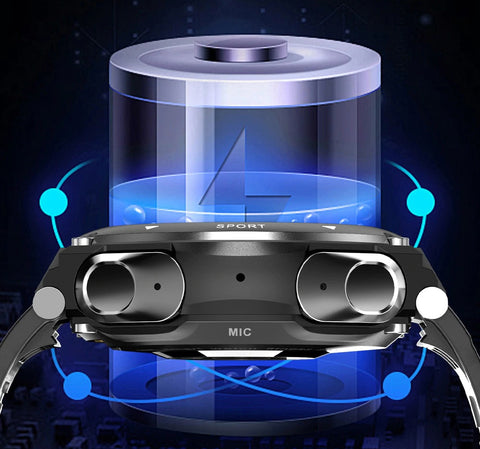 Professional Microphone 🎤
Integrated with intelligent IC effectively filters background noise to make the voice clear and prominent.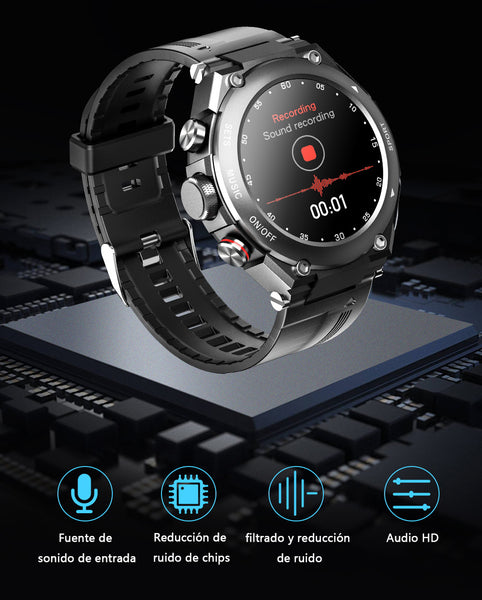 Bluetooth Calls 📞
Allows you to answer calls and dial directly on your smartwatch through a Bluetooth connection. You'll never miss an important call or message during a meeting or training session.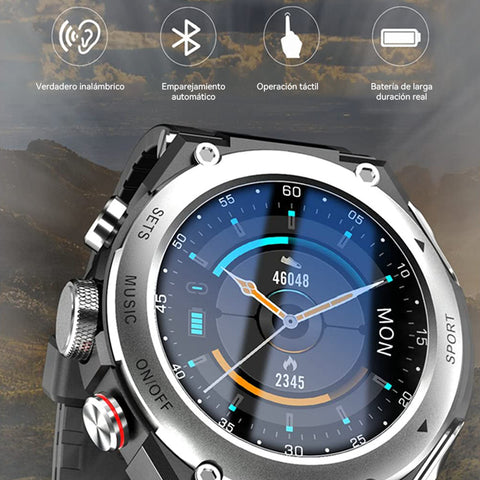 One Size Fits All 🎧
Over time the earbuds will automatically shape into your ear with our patented magic shape technology making them extremely comfortable.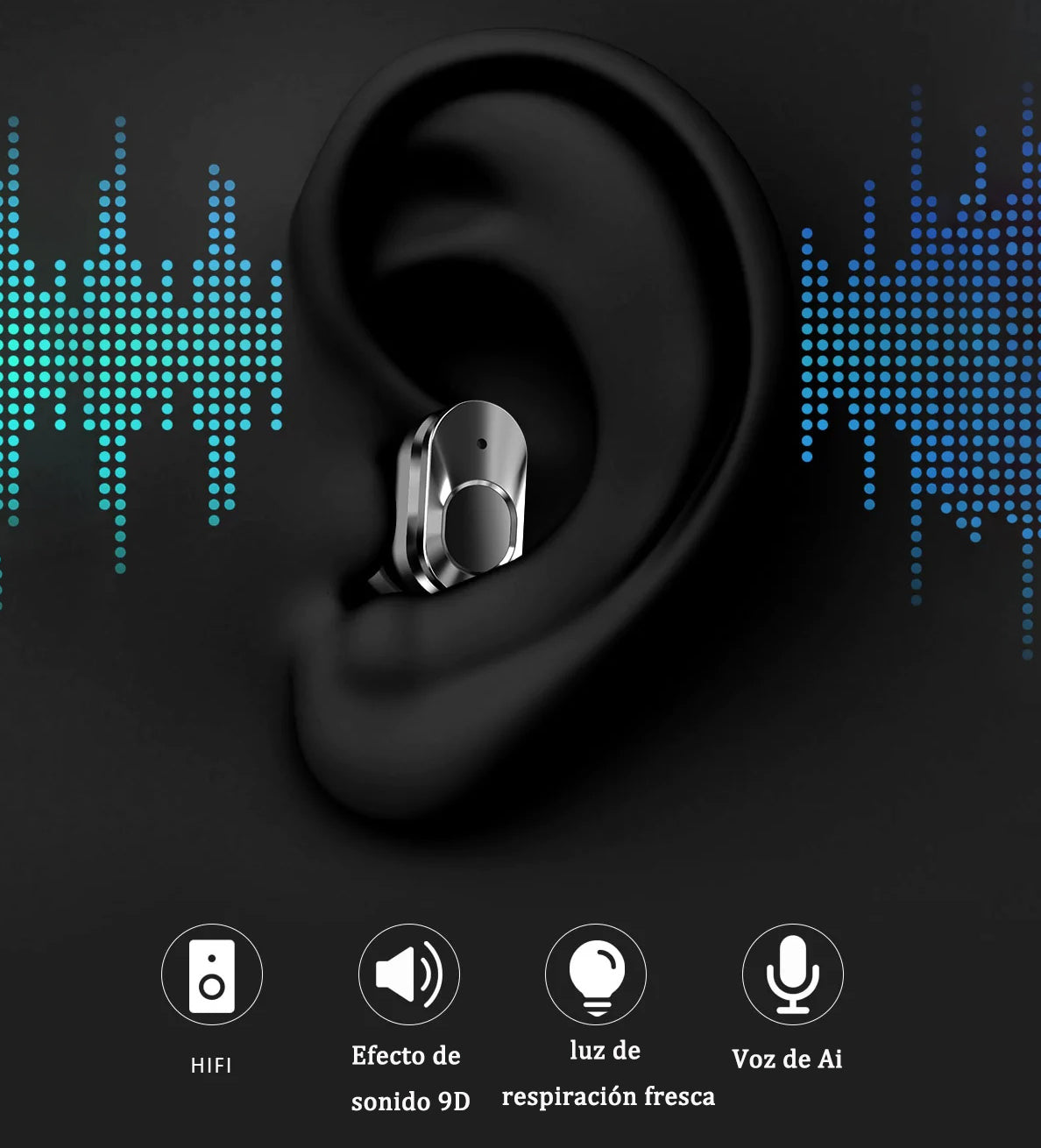 Music on the GO! 🎵
With 128M memory, music storage of more than 100 songs, enjoy music even without a mobile phone anywhere you go!
Or connect to your phone's Bluetooth for unlimited music!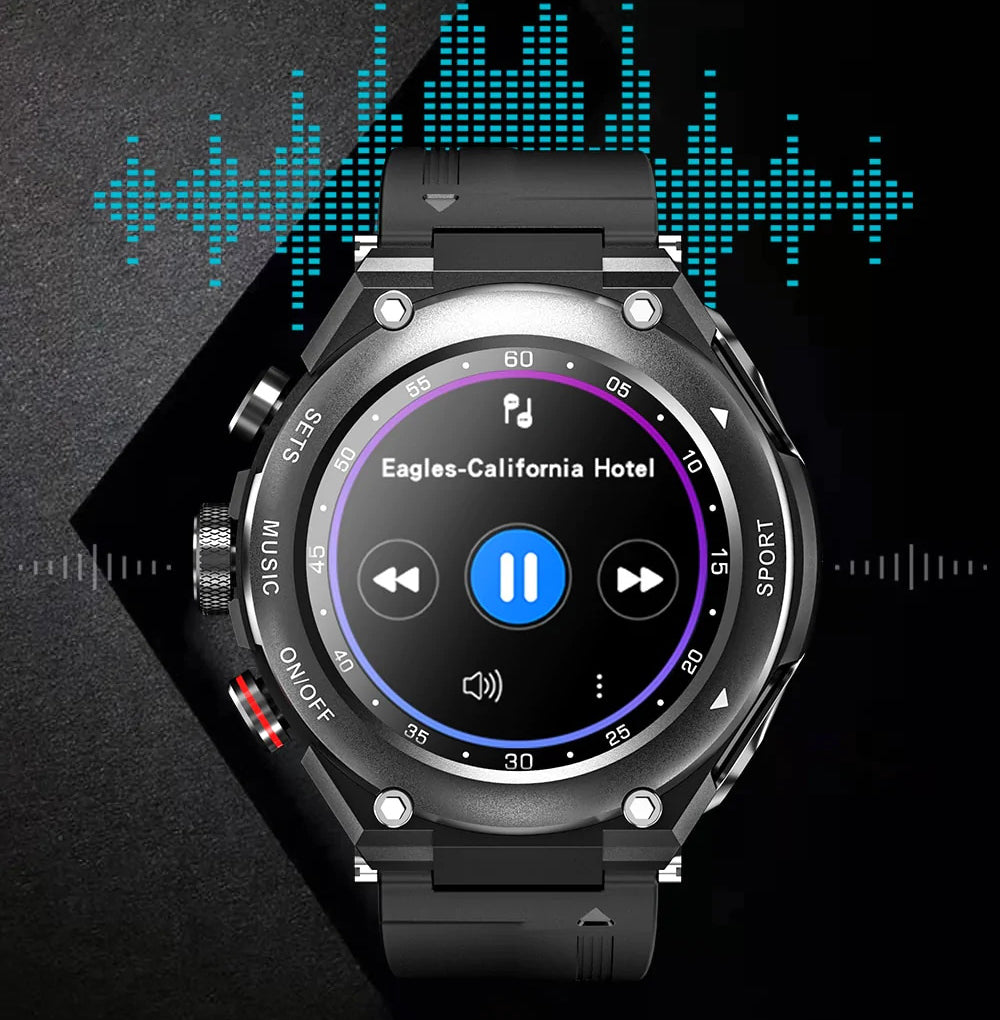 Integrated Earphone Charging 🔋
The watch is a patented charging storage box, with an integrated fast-charging design.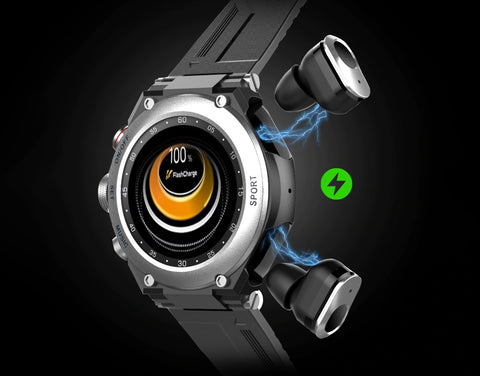 Live Heart Rate Monitoring 👨🏻‍⚕️
Easily monitor your health and fitness live. Or get alert notifications when something abnormal is detected.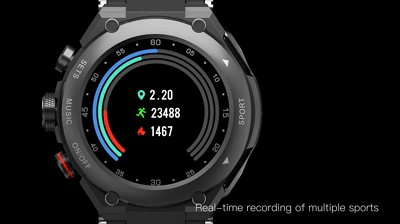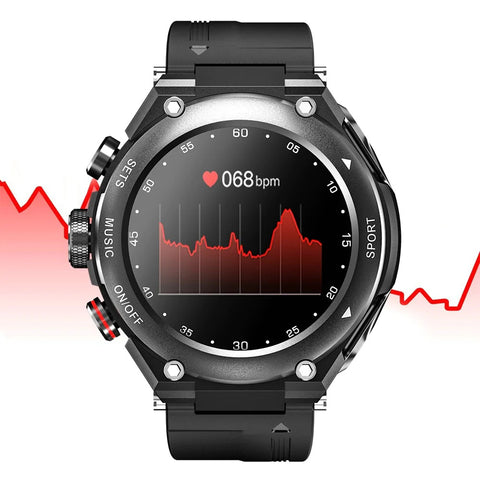 High Body Temperature Warning 🌡
When body temperature exceeds 37.2 C (36℃~37℃ is the normal range), the watch will vibrate, reminding you to cool off, drink water and take care of your health.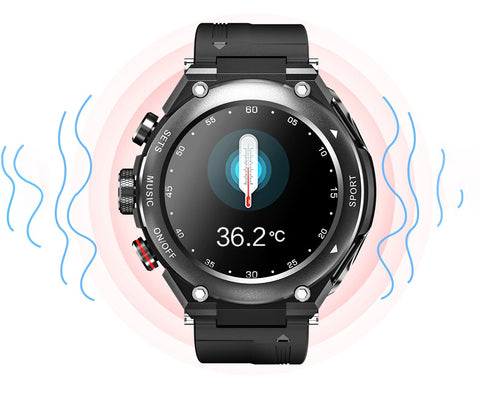 Blood Pressure and Oxygen Monitoring 🩸
A new live monitoring method, you can measure blood pressure and blood oxygen data directly on the watch without connecting an app, so you can understand your body changes anytime, anywhere.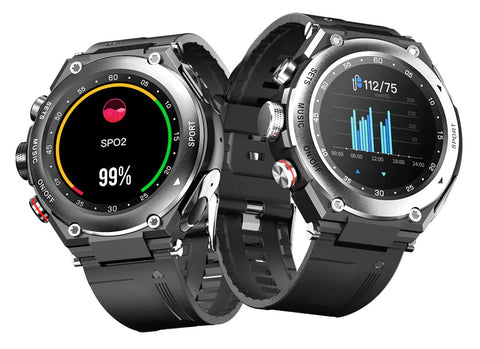 Bluetooth Call Support 📶
Equipped with a high-sensitivity microphone, independent high-fidelity audio and call quality. Provide super convenient calling experience, ringtone reminder, no missed calls, and hands-free.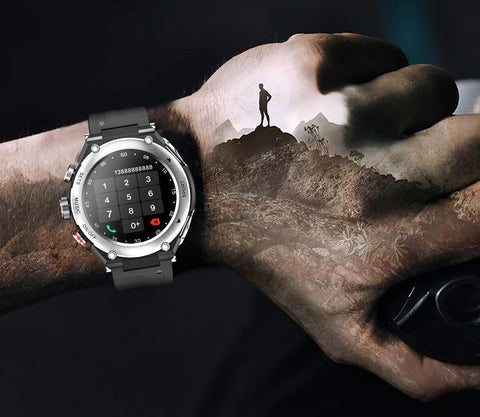 Many Face Display Styles
There are many different style dial plates for free. Switch the unique style you like at will.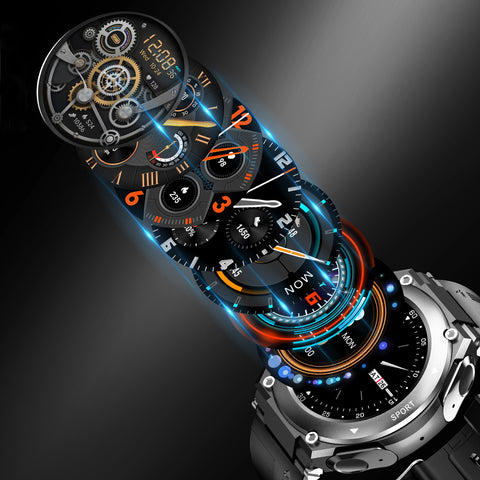 Background Customization ⚙️
Be Unique and choose the style that represents who you are!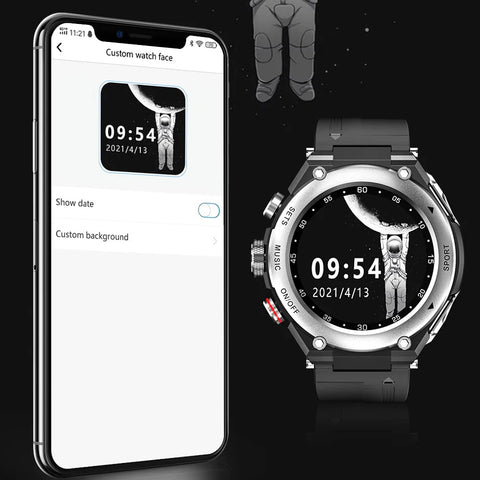 Language Support:
Watch & App language (factory default English): Chinese, Traditional, English, Spanish, Portuguese, Japanese, French, German, Russian, Polish, Persian, Thai, Malay, Turkish, Italian, Arabic, Vietnamese
Specifications
Material: Zinc Alloy, Silicone 

Dial Dimensions: 53 x 18cm

Strap Band Diameter: 58mm
System Requirements: Above Android 4.4 or IOS 8.0
Package includes
1 x Restro™

1 x USB Charging Cable
FAQ
1. Is Restro™ watch waterproof?
– Yes, our watch is IP67 waterproof.
2. Is it possible to make and receive calls?
– Yes, the Restro™ watch supports making and connecting calls
3. Does it support receiving message notifications from social software?
– Yes, you can receive message notifications from Facebook, Twitter, and other social programs.
4. Does it work on iPhone?
– Yes, Android 4.4 and above or ios 8.0 and above
5. Which application is applicable?
– The adapted APP is Vband
6. Is there a voice assistant function?
– Yes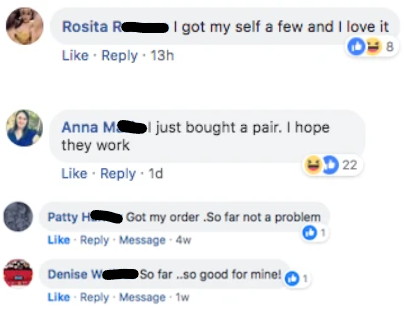 Buy 2 or More and Get an EXTRA 10% Off with Discount Code: Restro10
– 
*NOT SOLD IN STORES*
UPDATE: Due to the huge increase in social media attention and COVID-19, we're running extremely low on these, and delivery times might take a bit longer, so hurry and Buy Now before it's all gone.  
*If you are not satisfied with your product, contact us and we will refund you*