A SYMBOL OF NEVER-ENDING LOVE
Hugging is the 
most beautiful form
 of communication that allows your loved one to know beyond a doubt that they matter. The Hug Ring is 
a symbol of eternity,
 it helps 
boost happiness
 and reduce feelings of loneliness and isolation.
Designed for self-love
! Hand-crafted from stainless-steel, and plated with 
pure .925 Silver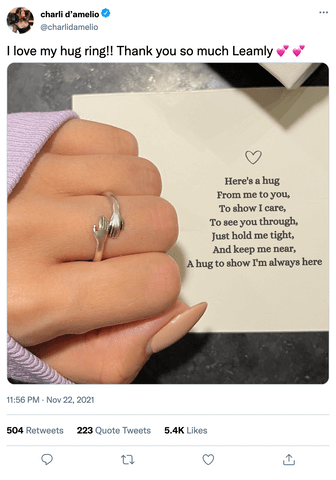 HAND-CRAFTED WITH .925 SILVER
Hand-Crafted from Stainless Steel, and plated in pure .925 Silver!
A PERFECT GIFT FOR A LOVED ONE AND REMINDER TO LOVE YOURSELF
The perfect gift for someone you care about, always keep them in your arms! A little reminder to empower yourself!
FULLY ADJUSTABLE RING SIZE
No need to worry about sizing. The Leamly Hug Ring is 100% adjustable!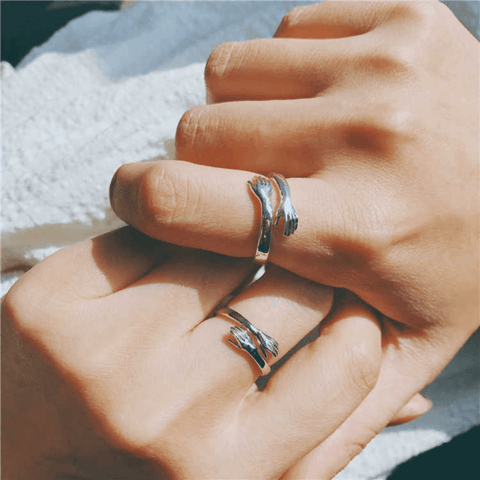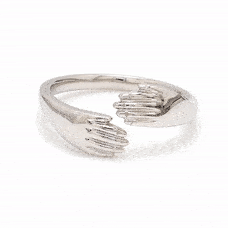 The Ring will remind your loved ones how much they mean to you and give them that hug they need during the day even when you're not there
The size can be easily adjusted for the most comfortable fit on any finger