As a gift for your loved ones, this limited stock Car Net Pocket Handbag Holder will be the perfect!
NEED EXTRA STORAGE INSIDE YOUR CAR ? 
Carnet Bag Handbag Holder is the perfect place for your purse or your handbag will not tip and lose its contents when you brake suddenly. It is designed to help you store extra items like documents, phone, or any valuable items that you need most to keep them organize and easy to reach.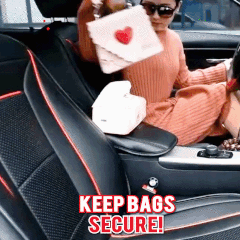 SMART DESIGN
The interior design is clean, accessible, and will not take space on your back passenger seat. The two upper straps are adjustable in length that can be suitable for different car models, and it prevents it from sagging due to too heavy things in the mesh bag.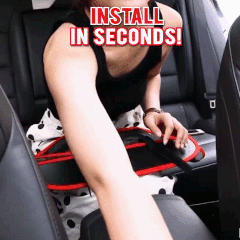 IMPROVE DRIVING SAFETY
Reduce distracted driving by providing easy access to your purse contents without taking your eyes off the road. It eliminates the need for inconvenient purse placement at your passenger's feet.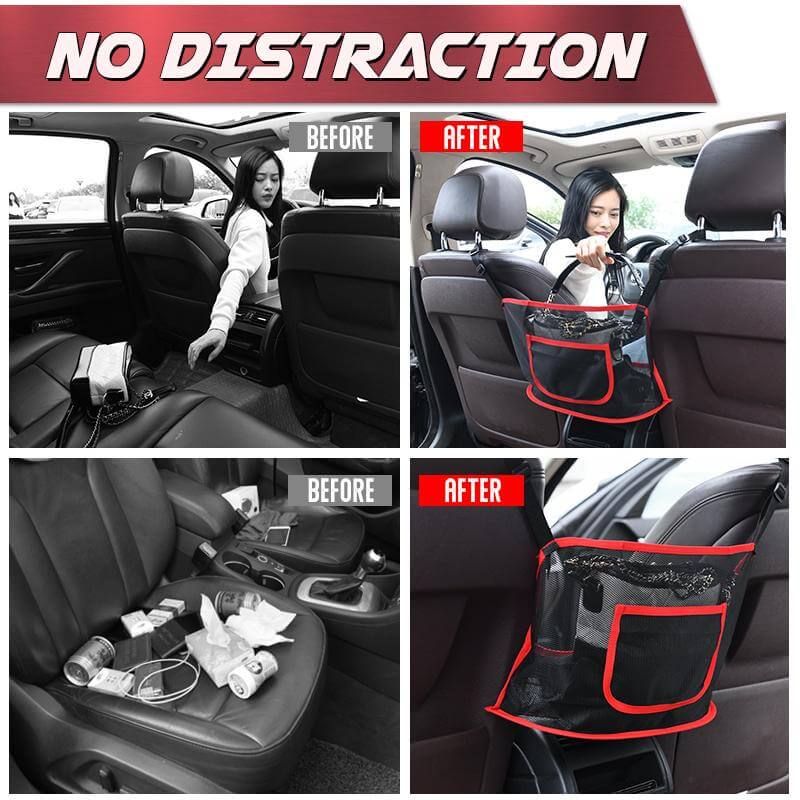 WHY CHOOSE CARNET BAG?
It completely covers the gap between the front two seats and make them your extra storage.
 Keeps your must-have essentials close to hand.
 Isolate safely and brake suddenly to prevent the child from rushing forward.
 For handbags, never fall under chairs again.
 Keeping your car clean and organized.
 Perfect craftsmanship and high-quality materials.
 Suitable for all cars.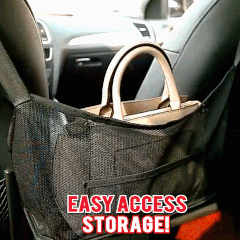 PET BARRIER
Adopted thickened polyester fiber with strong flexibility. As a car barrier keeps naughty pets or kids in their own area. Avoid children or Pet climbing driving position affect the safe driving, provide effective protection for traffic safety.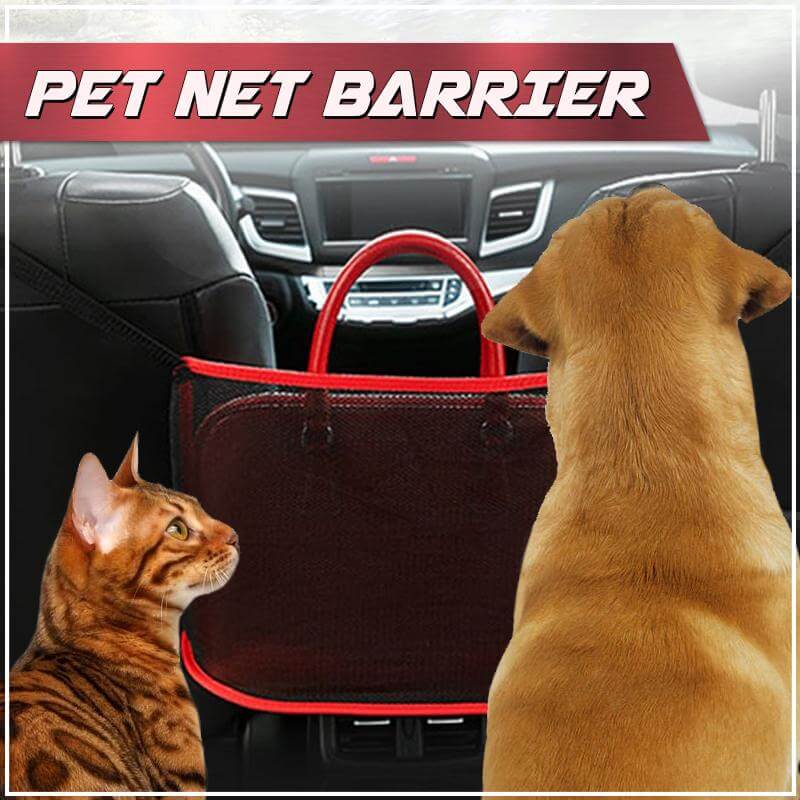 SIMPLE INSTALLATION
Installation of this handbag holder is very simple, no drilling nor stickers required, simple and easy to install, takes less than a minute with the long enough adjustable 2 top and 1 bottom stretchy rope covered over the console armrest box.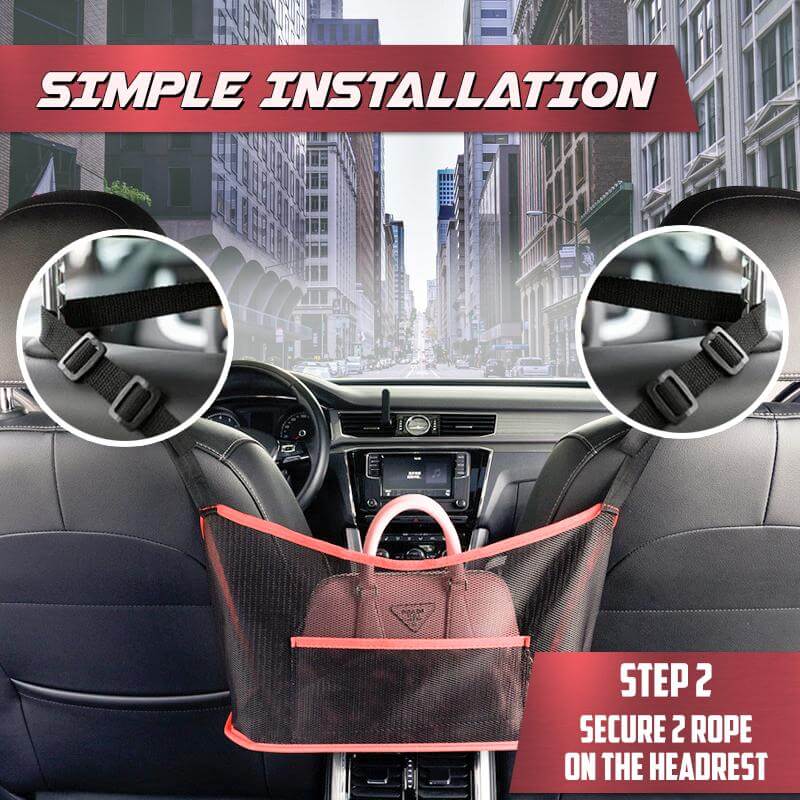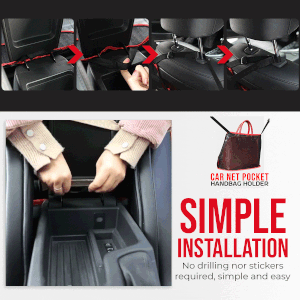 COMPATIBILITY
Mostly compatible with the front opening armrest box, some car consoles don't fit for this item, such as Side Open Armrest Box, No Armrest Box, Double Open Armrest Box, and Sports Armrest Box.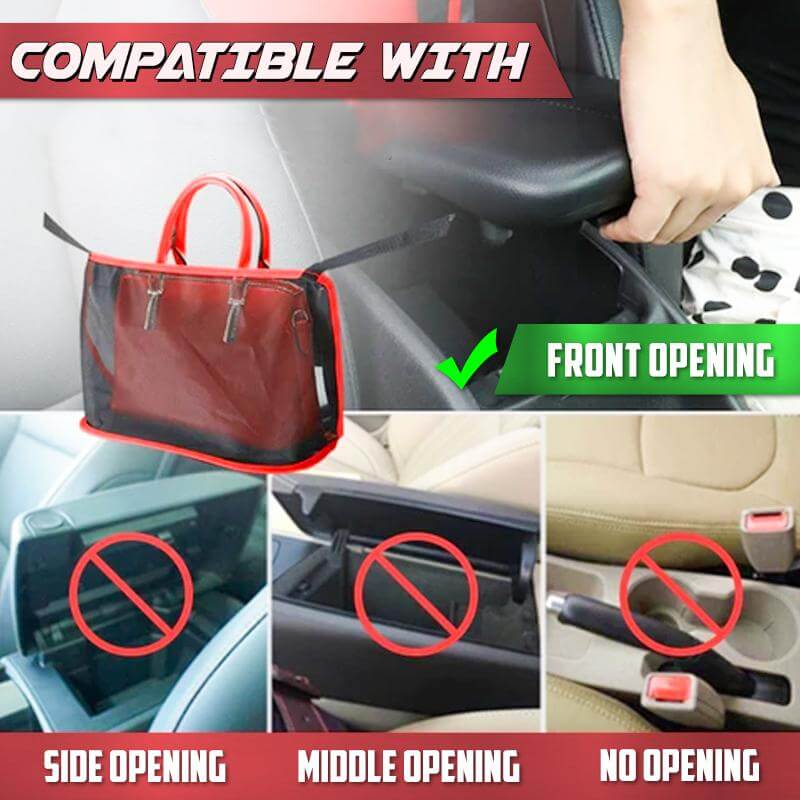 SPECIFICATIONS
Material: Oxford cloth + mesh
Size: 40 * 26 * 11.5cm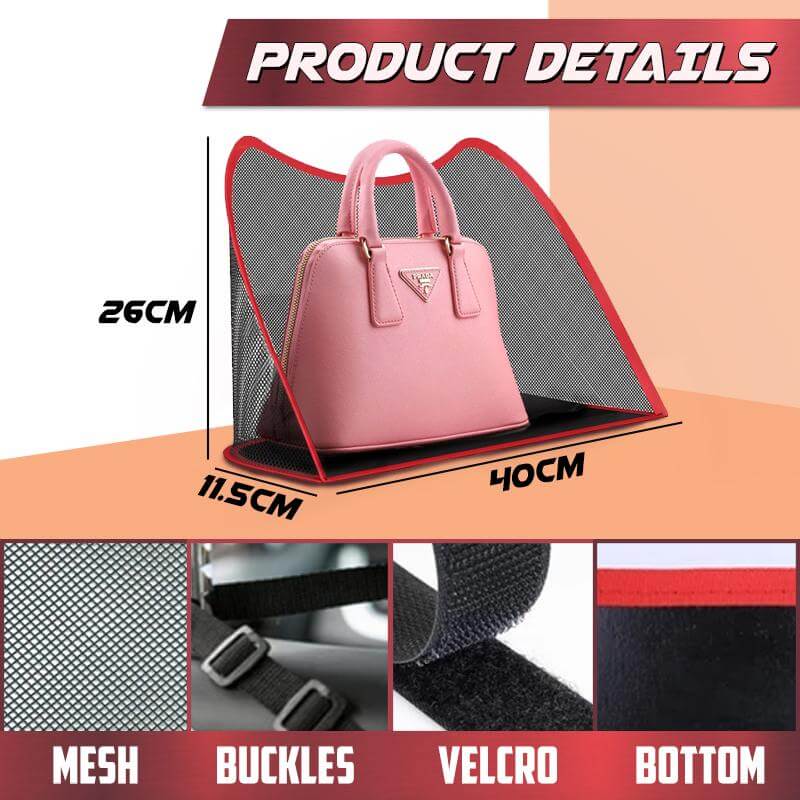 Color: Red, Black
Model: Normal / Advanced