If you want to be more interested in Christmas ornaments in the ocean or in the tropics, these beautiful ocean resin Christmas trees can solve this problem!
Beautiful sea glass wreath with starfish. Yellows periwinkle blue, green, and white (tumbled) glass with bright white resin starfish accents this beautiful wreath.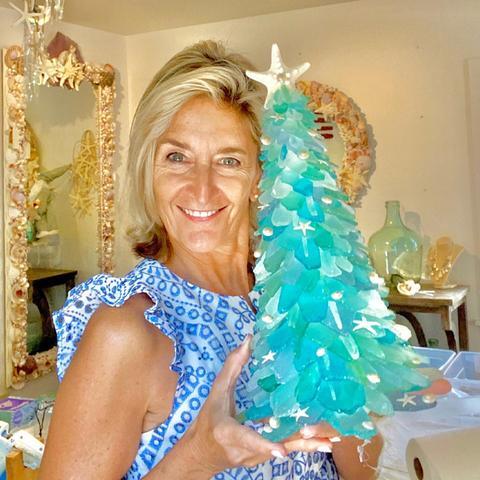 Just Like In The Ocean World, This Blue Christmas Tree Adds A Fresh Ocean-Atmosphere To Christmas. There Are Small Conch And Pearls On The Small Tree
Hung on the decorative nautical rope. Intended for use in a protected environment (indoors). The perfect accent for the coastal home! Make the beach lover in your life happy with this gorgeous wreath.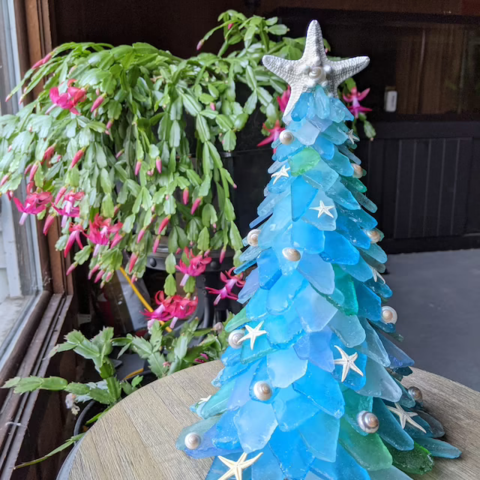 The unique ocean Christmas tree/wreath is handmade by the artist and will be the best Christmas gift. They are cute little statue. Careful design and attention to detail.
Christmas tree dolls are perfect for windows, tabletops, and mantels. The blue glass tree figurines are shining and will add elegance to your holiday decorations.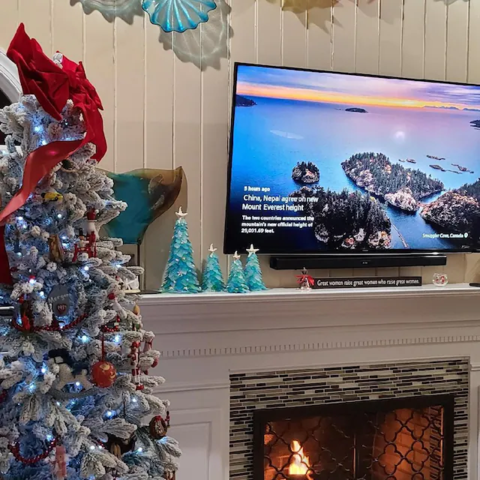 Handmade
Materials: rope, resin starfish, Sea Glass
Height: Wreath: 15/21 cm